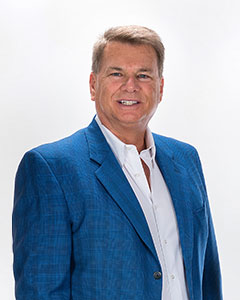 Rick Brown is an award-winning Realtor focusing in the areas of Naples, Bonita Springs and Estero, Florida. He specializes in helping individuals and families achieve their preferred lifestyle goals, and also has years of experience in both the residential and commercial real estate market.

Rick is a member of the Naples Area Board of Realtors MLS, The Isles Yacht Club, Florida Association of Realtors and the National Association of Realtors and current member and past Board Member of the Estero Country Club at The Vines. He is part of the leadership team of the Men's Golf Fellowship Organization and led the Quail West Chapter, among many other activities toward giving back to others.

Voted Top 100 Trial Lawyers in the US in 2008 as a lawyer licensed in Indiana, you can count on Rick's excellent negotiation skills to achieve the highest value in your real estate transaction. Originally from Indianapolis, Rick's experience in entrepreneurship serves as evidence to his commitment to providing outstanding customer service.

As a former resident of Quail West and Mediterra in Naples, you can rely on Rick's knowledge of the local real estate market and the wonderful opportunities this area has to offer.


National Association of Realtors
Florida Association of Realtors
Naples Area Board of Realtors MLS
Indiana Bar Association/Attorney at Law (Indiana only)
2015, 2016, 2017 Platinum Award Winner – Downing-Frye Realty, Inc.
2016 & 2017 Co-Chair Make-A-Wish Gala