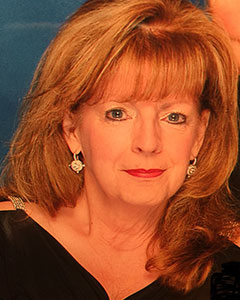 Debbie Potok is a retired IT professional of over 30 years, having retired from Chrysler Financial. She currently resides in Estero where she lives with Marty, her husband of 38 years, and their two adorable pups, Emmi and Chloe. Debbie is active in her church – River of Live Assembly of God, where she is a Head Usher, and Choir member.

Debbie grew up in Ann Arbor Michigan, attended college at Eastern Michigan University, where she earned her degree in Music Education. Debbie and her husband Marty have lived in Estero for 8 years. Prior to that they honeymooned in SW Florida in 1980, bought a timeshare on Bonita Beach, and have spent vacation here every year until moving here permanently in 2010.

Debbie Potok is the group's administrative assistant, providing top notch customer service to all of The Skotak-Brown Group's clientele.




National Association of Realtors
Naples Area Board of Realtors